The 1st time ever the 1st Avenue is launching Mobile Apps for IOS and Android. At the same time of launching, 1st Avenue is giving away the first 50 lucky person that downloaded the Apps and show to the counter with goodies.
When there are many people owning a particular thing, it makes you want to join the crowd. This is what happened to the limited give away of 50 IRON MAN3 T-Shirt making a very long queue in front of the Customer Information Counter grow into massive crowd.
Some families even took this opportunity to ensure that each of their family members haddownloaded the mobile apps to win an Iron Man 3 t-shirt.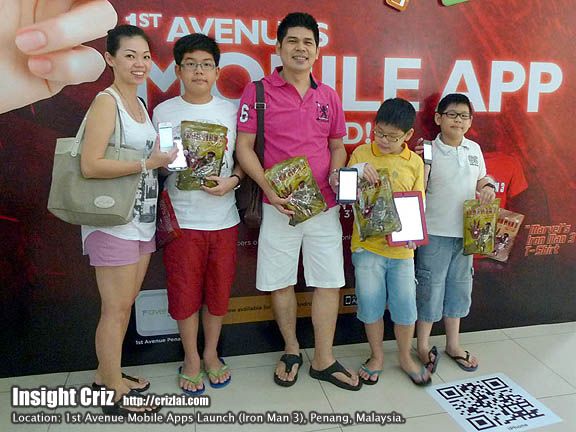 Ok, I had been caught by someone candid of queuing up for the goodie.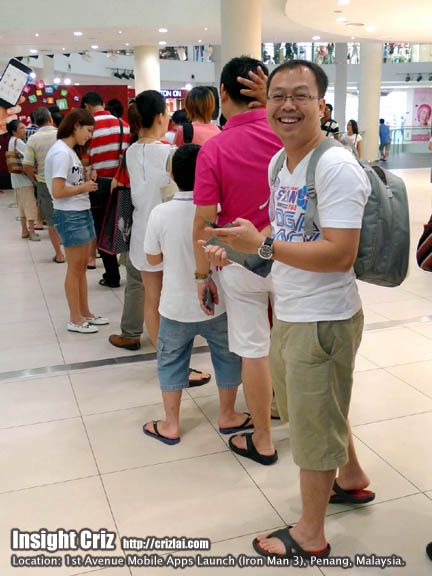 After the long queue, I finally got my reward.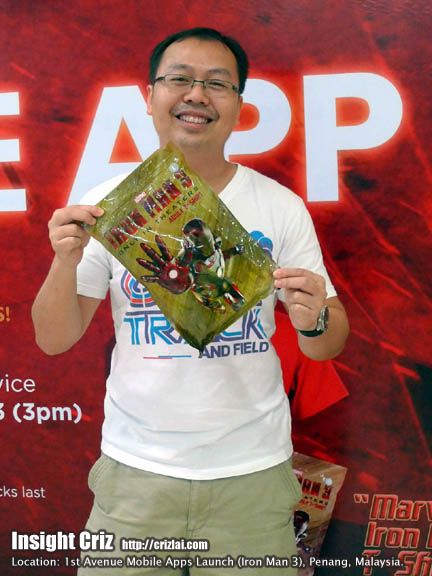 The event was graciously attended and covered by some Penang bloggers as below.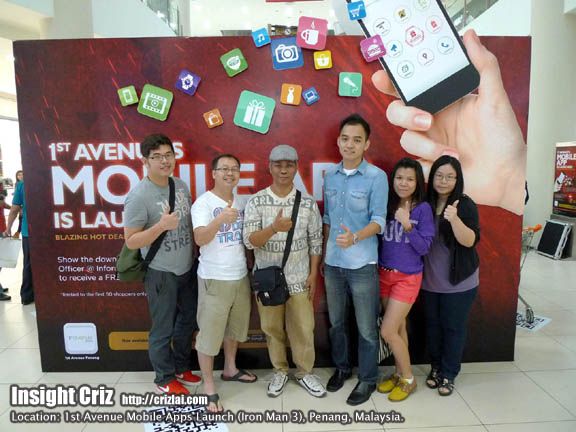 The second event would be held on 16 June 2013 at 3.00pm to claim your FREE Starbucks "Buy 1 Free 1" voucher. Please click for more information on the poster below on how to go about it.